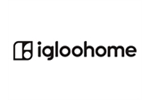 Model No :

IGL-IGM3
Name :

igloohome Smart Mortise 2
Origin :

Korea
Material :

Al, Zn, ABS
Color :

Black
Application :

Consumer
Features &
Specifications
Let's start with smart
No more missing keys or accidental lockouts, gone are the days where you fumble for keys in front of your door; it's fuss-free living with seamless security.
Made in Korea
Manufactured in the best factories in Korea, making it outstanding in quality and jam-packed with smart features.
Grant access anytime, anywhere
Grant access to your home even when you're away, set the validity of PIN codes and Bluetooth keys.
Convenient for everyone
There's no need for guests to download an app to receive access, simply send PIN codes via WhatsApp, SMS and more.
View access logs
Monitor when visitors enter your home for peace of mind. View access logs to ensure your property is secure after your guests leave.
Flexible entry modes
Bluetooth keys on smartphone, PIN codes, RFID tags / stickers and physical keys are available to cater to your preferred mode of access.
Child & pet safety function
Prevent any accidental unlocks from inside by activating the safety function on the Mortise's handle.
Lock Features
Keypad security lockout
Keypad is disabled after several incorrect PIN code attempts to ensure your property is always secure.
Masking Security Code
Enter random digits before your password to reduce the risk of intruders checking fingerprints.
Low Battery Warning
A beep sound and red flashing keypad indicates when battery power runs slow.
Emergency Power Supply
When lock batteries are flat, an external 9V battery can be used to jump-start the lock.
Tamper Alarm
The lock will sound if intruders attempt to pry the lock from the door.
Timer or Sensor Re-Lock
Select the duration (in seconds) before the lock automatically locks. Sensor re-lock included.
Specifications
Door thickness

40mm to 55mm

Backset

70mm

Outer body (W x H x T)

85 x 355 x 68 (mm)

Inner body (W x H x T)

89 x 355 x 71 (mm)

Weight

3.44 kg

Body Material

AI, Zinc Alloy, ABS

Operation method

PIN code

Permanent
Duration
One-Time
Recurring

Bluetooth Key

RFID sticker / Tag

Emergency physical key

RFID Capacity

56

RFID Type

ISO 14443 Types A & B (13.56 MHz)

Colour

Black

Power

8 AA Alkaline Batteries

(Up to 18 months)

Emergency power

9V Alkaline Battery

Operation Environment

Advised to be installed under sheltered areas

Ingress protection rating

IP64

Operation temperature

-20°C to 50°C
How to pair your smart lock to the igloohome app
https://drive.google.com/file/d/14si0utlU7l_IzpZp0BcRiOQujjJXTrd1/view?usp=sharing
igloohome mortise lock 2 introduction video
https://drive.google.com/file/d/1brbVlNKJf-FfrPHh-6EazK6TQYGDJ30c/view?usp=sharing
DISCLAIMER
· All information are subjected to change at anytime without prior notice by The PLC Group or its associated partners/suppliers. Should there be any variations in product functionality, outlook, technical specifications, documentation, service, warranty, promotions and/or pricing, the actual offering at the time of purchase shall be the confirmed version.
· The website information is for reference only. For updated details, please contact The PLC Group.
· In case of dispute, The PLC Group reserves the right to final decision.
· If there is any inconsistency or conflict between English and Chinese version, the English version shall prevail.