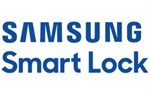 Model No :

*SAM-SHPDP728AGEN
Name :

SHP-DP728
Type :

SDL - Fingerprint
Origin :
Material :

ZI Alloy, AI Alloy, Acrylic, PC & ABS Plastic
Color :

Gold
Application :

Consumer
Features &
Specifications
Smart Family Connection - Get Closer to Your Family
- Brand New Bluetooth Function
Bluetooth unlock
Instant access notification
In & out record
- Easy Way to Open Door
Easy access using push-pull handle
- Smart Functions
Automatic wake-up on approaching
Locking notification on touch panel
Closing Time Function
Manner Mode
Double Authorization (User Access Code + Fingerprint)
- Secured Lock-up
- Innovative Technology
Unprecedented design with modern style
- For In-Swing Door (SAM- SHPDP728AGEN)
- For Out-Swing Door (SAM- SHP-DP728CGEN)
Bluetooth Pairing

(Maximum Registration)

Up to 8 smartphones

Fingerprint Registration (Maximum)

Up to 100 fingerprint memory

Method of Fingerprint

Optical

Fingerprint Verification Time

Less than 1 second

User Registration

Up to 20 RF tags / cards*

RFID

Mifare type A; ISO 14443A type (13.56Mhz)

User Access Code

4-12 digit number (1 set)

Size (WxHxD)mm

Outer body: 87.5 x 391.8 x 64.5

Inner body: 88.5 x 357.6 x 69.3

Weight

4.1kg (including both inner and outer bodies)

Door Thickness

Applicable: 45-60mm(1-3/4" to 2-3/8")

Max. >60-80mm (2-3/8" to 3-1/8") (ASM260), optional*

Backset

70 mm

Power

DC 6V

AA (LR6) alkaline batteries x 8

Battery Life

Approximately 12 months

(average - 10 times per day)

Emergency Power Source

9V (6LF22) battery

Included Accessories

2 RF tags , 1 RF warranty card &

5 mechanical override keys
*Apply to the latest version
Only SAMSUNG Genuine Product supplied in PLC-sealed box / English export packing.
RF Tag x 2
Mechanical Override Keys x 5
AA batteries x 8
Universal key tail (for 40-50mm door thickness) x 1
RF OMW Warranty Smart Card x 1
110mm Wooden Door Strike x 1
Bluetooth Service User Guide x 1
Original User Manual x 1
PLC Installation Checklist A1 x 1
PLC Terms & Conditions B1 x 1
PLC User Manual English x 1
PLC User Manual Traditional Chinese x 1
Samsung SHS-DP728 "Door lock – Mobile App Connection" Video
https://www.youtube.com/watch?v=eqM-xDzDM2c&list=PL5FfErMuGO6z53dnFy3LLDKR19FG4wa9_
Samsung SHP-DP728 Video
https://www.youtube.com/watch?v=iOxI_HAdQtQ&feature=youtu.be
DISCLAIMER
All information are subjected to change at anytime without prior notice by The PLC Group or its associated partners/suppliers. Should there be any variations in product functionality, outlook, technical specifications, documentation, service, warranty, promotions and/or pricing, the actual offering at the time of purchase shall be the confirmed version.
The website information is for reference only. For updated details, please contact The PLC Group.
In case of dispute, The PLC Group reserves the right to final decision.
If there is any inconsistency or conflict between English and Chinese version, the English version shall prevail.